Skin Sheek Imperfection Treatments
Skin Sheek uses high frequency (Radio Frequency) to treat minor skin irregularities, usually in one dramatic treatment. Immediate results within seconds—NO pain, NO down time, and a fraction of the cost of comparable treatments.
Let's talk about amazing Skin Sheek results. Immediately after treatment blanching occurs. Day 2 or 3 the color may come back as this is the dehydrated tissue. As the material is absorbed into the body results will continue. Light scabbing may occur as blanched areas heal. Results will continue to improve as it scabs and heals revealing smooth skin.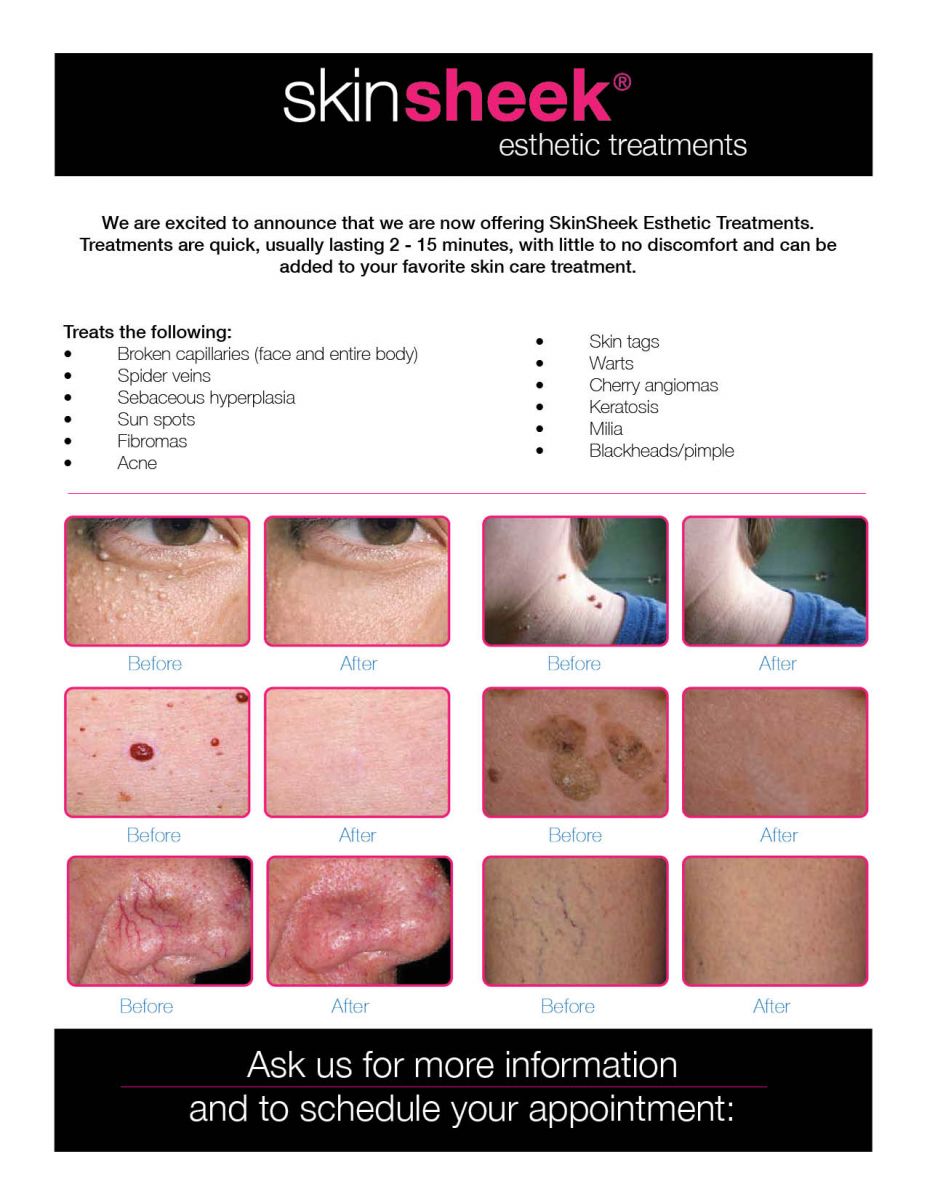 Scroll down for more before and afters...
Skin Sheek 15 minute Treatment

| | |
| --- | --- |
| Skin Sheek age spot refining, skin tag, visible broken capillary treatment. | |
| 30 minutes | |
| $70 (add-on to another service $60) | |
Skin Sheek 1-4 spots

| | |
| --- | --- |
| Treat 1-4 spots. Skin Tags, broken capillaries, dark spots, cherry angiomas. | |
| 15 minutes | |
| $45 (add-on to another service $35) | |